Pinnacle graduate aims to use technology to improve people's lives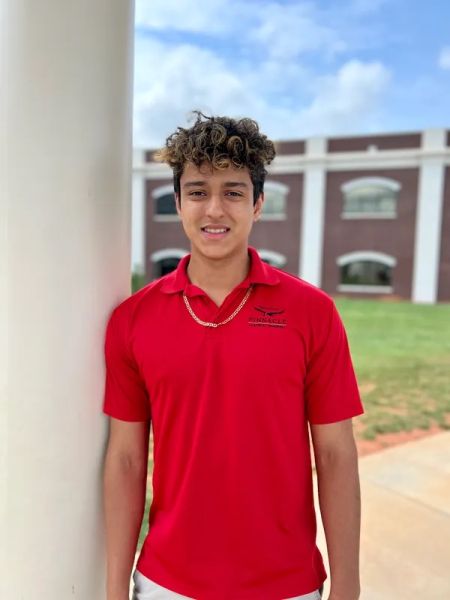 Daniel Briceno is an ardent believer in the power of technology. So much so he plans to study computer engineering at NC State University. 
"I think it is mostly my ability to put my thought into something. Like I have the potential to use technology to solve real world problems," said Briceno. "I mean, the Terminator might be a bit too far, but we can use it in medicine and in all sorts of ways that make our lives easier."
Briceno graduated earlier this week as part of Pinnacle Classical Academy's Class of 2022. He credits the school with helping him discover his passion for technology, and said he is grateful to his teachers for enabling him to find his passion.
"I would not be where I am right now if I hadn't come to this school. I have a lot of gratitude for that," he said. "I joined the robotics team when I was in ninth grade. Ever since I joined the team I've been fond of mechanical engineering and electrical engineering, programming, all these things that go into robotics."
As a co-captain of the team, Briceno has competed in national and internationally ranked competitions, putting his best work up against that of students from across the country. 
"We have some very smart people on the team, very capable people. The team revolves around you give them a problem and how do they solve it. It teaches you a lot about people, about collaboration. I've learned its always OK to ask for help when you need it," he said. 
In addition to earning his high school diploma, Briceno also graduated with an associate of arts degree from Cleveland Community College. The accomplishment means he will be able to earn his four-year degree in as few as two years.
—
Originally published by The Shelby Star on June 6, 2022
Dustin George can be reached at 704-669-3337 or This email address is being protected from spambots. You need JavaScript enabled to view it..